CAMEL TREKKING DESERT TOUR IN EGYPT
Camel safari is an exciting—and the most authentic—form to explore the Egypt's Western Desert. We advice you, however, not to plan too long journeys before you are used to ride. If it is your first time on a camel, it might be better to plan at least a few days in Bahariya Oasis in order to get used to ride the "ship of the desert". It is all well worth it as there is hardly any way more unique traveling the seas of sand The camel desert trip takes from 5 days to 15 days And your Bedouin guide He looks forward to guiding you .
Desert Camel Trip In Egypt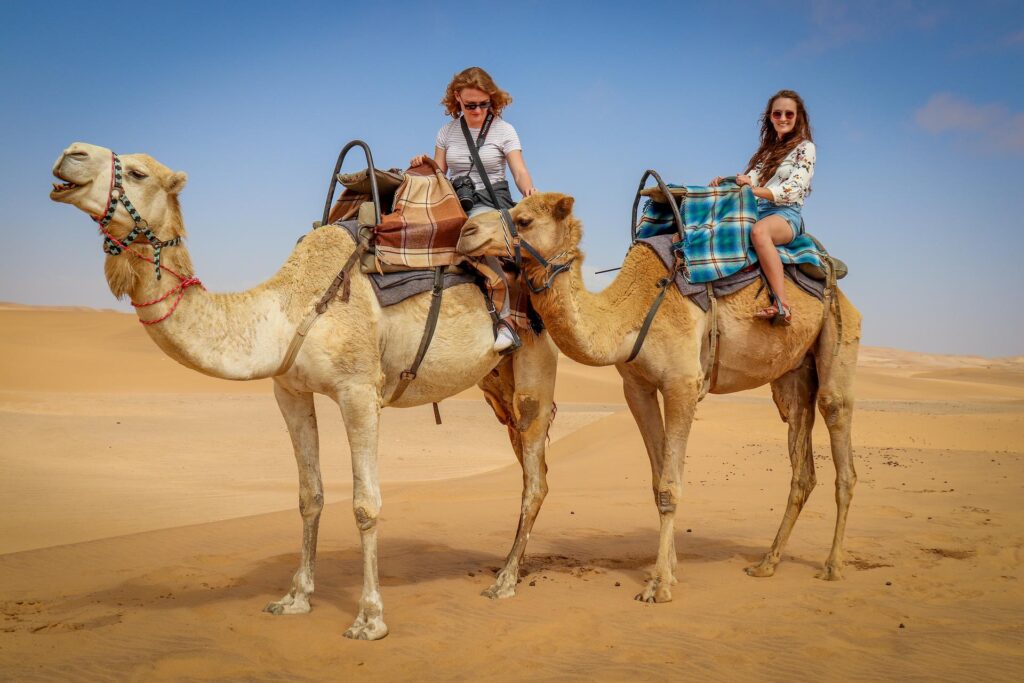 Day 1  – Depart from your hotel in Cairo or Giza at 7 am, head to Bahariya Oasis at 12 when you arrive then have the lunch in our place in Bahariya oasis , about 3: 30  you  and will have sunset tour continue be 4×4 to visit the Local tours  of Bahariya oasis , Salt Lake – Pyramid Mountain – English Mountain – Take sunset – Hot Water Spring Then Spend  night in a hotel or camp 
Day 2 – morning have a breakfast at 9 am start go visit black Desert and start with the Camel Tour  from a beautiful site of El Agabat  after have the lunch then go By Camel to Small Valley  to where I camping  then will have the dinner and sleep in Small Valley explore the area Set up Bedouin campsite Enjoy dinner  around the campfire. 
Day 3 –  after have have a breakfast start by Camel Small Valley to Ain Khadara- and will have lunch then continue to old white in time to magnificent sunset and explore the area Set up Bedouin campsite Enjoy dinner  around the campfire. under the stars  and in old white desert 
Day 4 – after the breakfast will start from old white desert to the new white desert mushroom Valley by jeep car safari tour explore the New White Desert then back to Bahariya oasis hot springs and have the lunch and pick you back to Cairo