White Desert Tour / 4 Days / 3 Night Black and White Desert & Bahariya Oasis Western Desert Tours
Enjoy  your Days Tour to the White Desert and Bahariya Oasis from Cairo, Explore the Black desert, Crystal Mountain, and Enjoy unspoiled nature, include One-night Camping in the white desert. The white desert is one of the most Beautiful Places you can Ever see in Egypt Western Desert
EGYPT WHITE DESERT SAFARI CAMPUNG
EGYPT WHITE DESERT SAFARI CAMPING Egypt is a country filled with natural beauty and wonders, making it one of the most popular tourist destinations in the world. The White Desert safari campaign is an effort to promote tourism in Egypt's vast desert region. This campaign has been designed to provide travelers with an unforgettable experience that showcases some of Egypt's best attractions. 
The White Desert safari campaign offers visitors a chance to explore areas such as Siwa Oasis, Dakhla Oasis, Bahariya Oasis and Farafra depression while enjoying activities like camel rides through the sand dunes or quad biking across rugged terrain. Visitors will also have access to Bedouin campsites where they can spend time learning about traditional culture from local guides and enjoy delicious meals cooked over open fire pits under starry night skies. Additionally, tourists can take part in photography tours led by experienced professionals who will help them capture amazing photos of this unique landscape during sunset or sunrise hours when light illuminates its stark white rocks into brilliant shades of orange and pink hues.. 
The White Desert safari campaign provides travelers with everything they need for their journey including transportation services from nearby cities as well as accommodations at luxury resorts located near each oasis site so that visitors don't miss out on any adventure opportunities along the way! With all these features combined together, this incredible tour package promises travelers a once-in-a lifetime opportunity for exploration amidst some truly stunning scenery – something no other destination can offer!
Western Desert of Egypt is an area of the Sahara that lies west of the river Nile, up to the Libyan border, and south from the Mediterranean sea to the border with Sudan. It is named in contrast to the Eastern Desert which extends east from the Nile to Red Sea. The Western Desert is mostly rocky desert, though an area of sandy desert, known as the Great Sand Sea, lies to the west against the Libyan border. The desert covers an area of 680,650 km2 (262,800 sq mi) which is two-thirds of the land area of the country ' Its highest elevation is 1,000 m (3,300 ft) in the Gilf Kebir plateau to the far south-west of the country ' on the Egypt-Sudan-Libya border.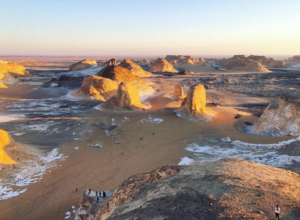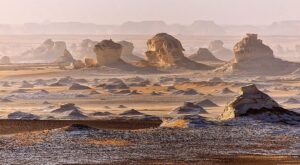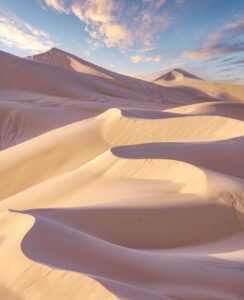 The Western Desert is barren and uninhabited save for a chain of oases which extend in an arc from Siwa, in the north-west, to Kharga in the south. It has been the scene of conflict in modern times, particularly during the Second World War. Quartz-rich sand from the Western Desert Egypt
Western Desert is divided between various governorates; in the north and west, the Matrouh Governorate administers the area from the Mediterranean south to approx 27*40′ N latitude, and the New Valley Governorate from there to the Sudan border, while in the east parts of the Western Desert lie in the Giza , Fayum, Beni Suef, and Minya Governorate
Over two-thirds of Egypt is covered by the Western Desert. Beginning at the west bank of the Nile the desert stretches west to Libya and south to Sudan, forming part of the vast expanse of the Sahara Desert that stretches across North Africa to the Atlantic Ocean. The desert is nearly always bone dry, but it is actually not lacking in water.
Egypt So this blog is the second part in Egypt's Hidden treasures series talking about the goddess of Baharya Oasis "The White Desert". As we told you before Egypt has a lot of virgin places that really little amount of people know about and our target in this series is to reveal this hidden beauty and get it to your screen, motivate you to go and see it by yourself and finally discover your own home country
The White Desert is part of the Western Desert of Egypt, that makes you feel like you tarevelled back in time to stone ages again. Pure beauty in its most marvelous way. Well that feeling you get when you see it, like you went back in time millions of years is totally explainable. The White desert is formed by the ocean and the sea creatures that did exist 80 millions of years ago, which is a huge time ago . After millions of years and decades you can now just visit it in the 20th centuries, clearly see the fossils indicating the past life of this desert every where. Just astonishing piece of land and history you nearly had no idea it did exist here in Your own country Egypt,  just 500 kilometres from Cairo .
DESERT EGYPT TOURS CAMPING
OF course the cherry on top of the activities Multiple days in the Western Desert of Egypt  Full Camping . Spending the night in a Million Star hotel is such an amazing experience that no one should miss. just you , your sleeping bag and the stars, those little twinkling lights billions of them right there above you will draw a smile of satisfaction on your face. The sound of silence around you will hit your soul so hard making you feel so energized and alive. As the sun sweeps slowly and gracefully, it will wake you up to the most graceful scene. The vast white area reflecting the shades of Orange and red will make your heart melt. In addition to that you will enjoy of course a Bedouin night that you have never dreamt of, the Bedouin songs, the camping fire along with the Delicious Bedouin food served that will make your days Tour !
Day 1 - Cairo - Baharya Oasis
Cairo Depart early in the morning at 7am to Bahariya oasis about 360 km West Cairo takes about 4 hours then arrived in Bahariya oasis will Have lunch and continue be 4×4 to visit the Local Tours of  Bahariya oasis , Salt Lake – Pyramid Mountain – English Mountain – Take sunset – Hot Water Spring Then Spend night in a hotel Or Camp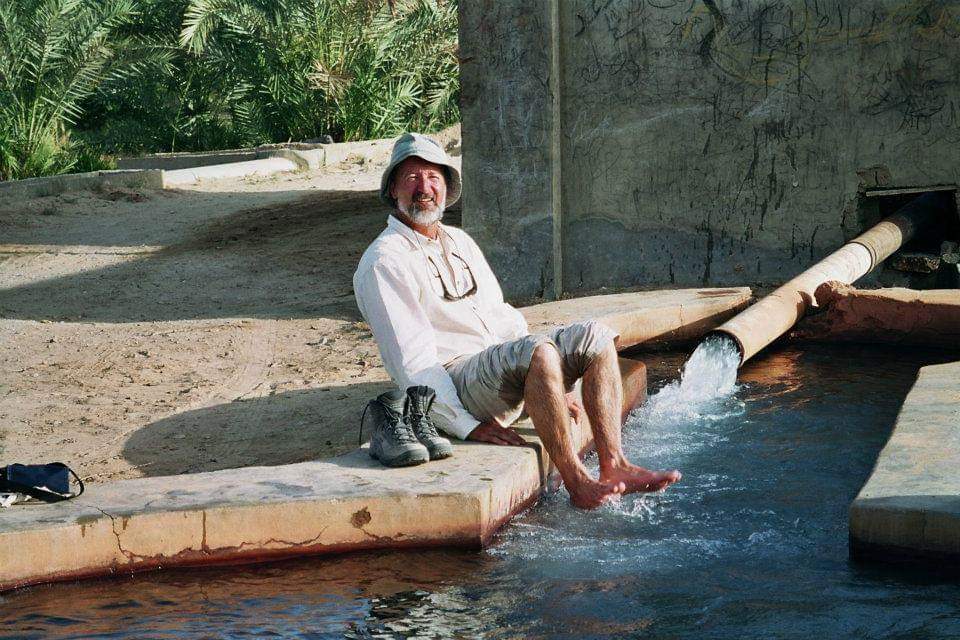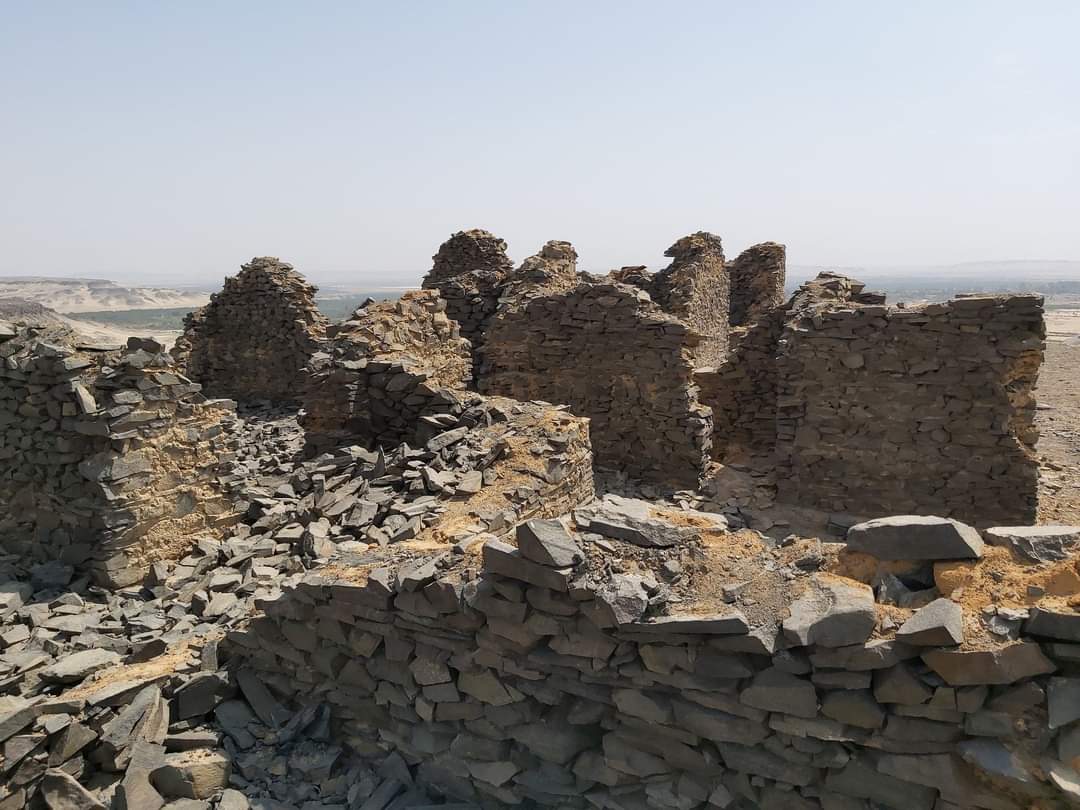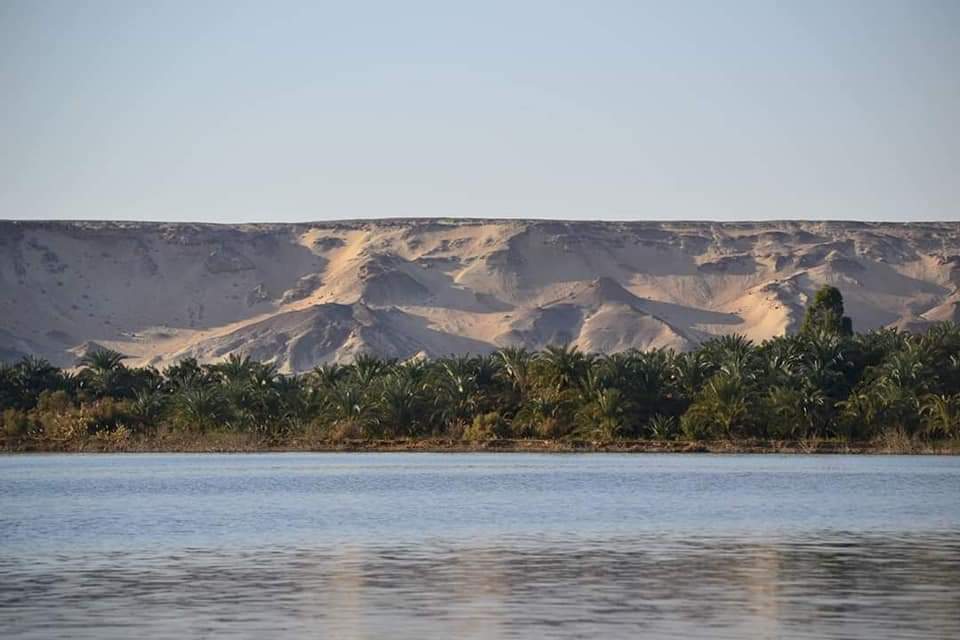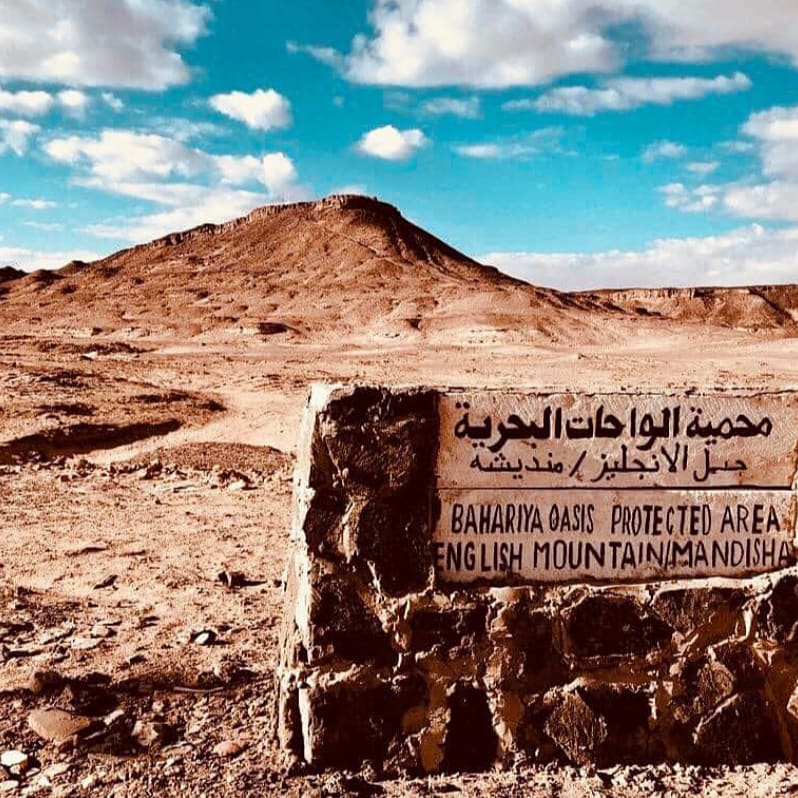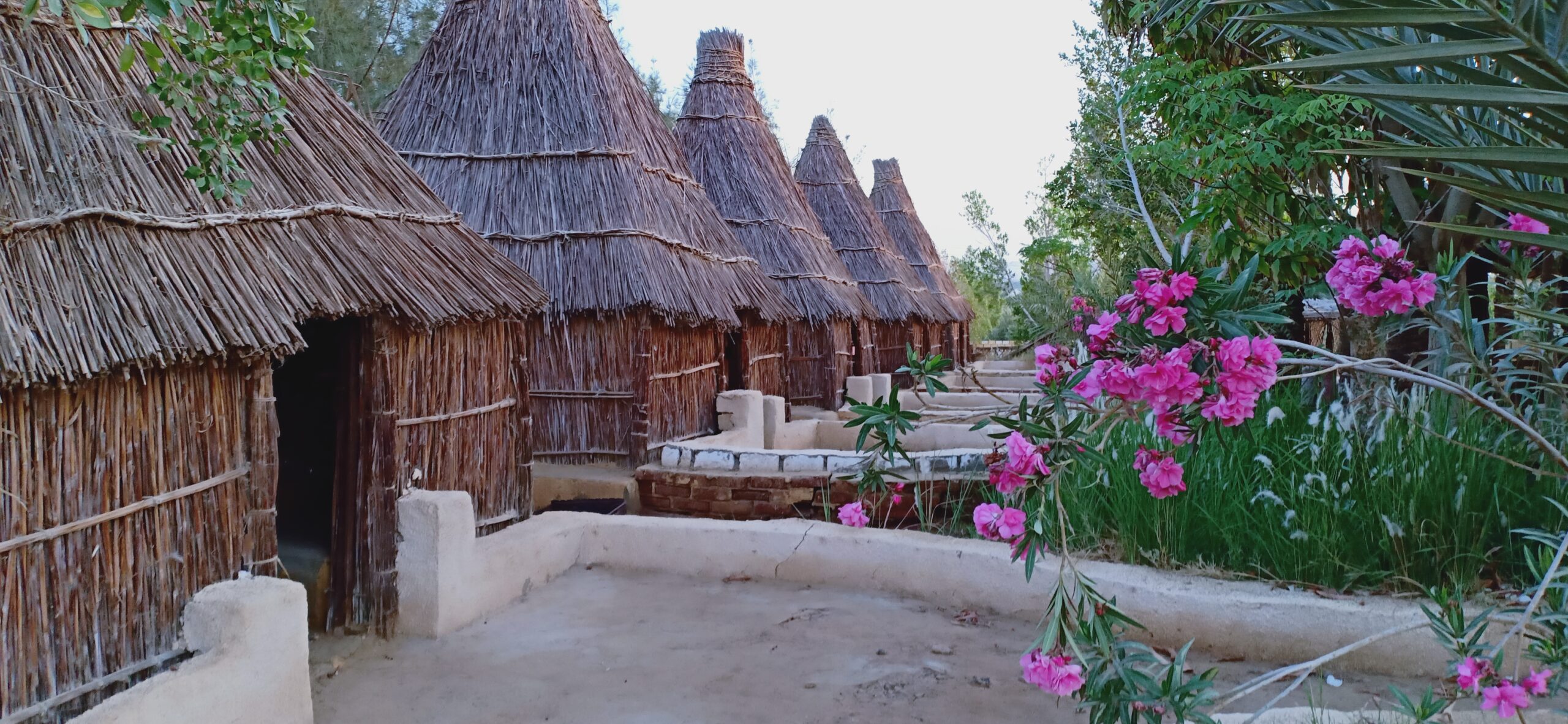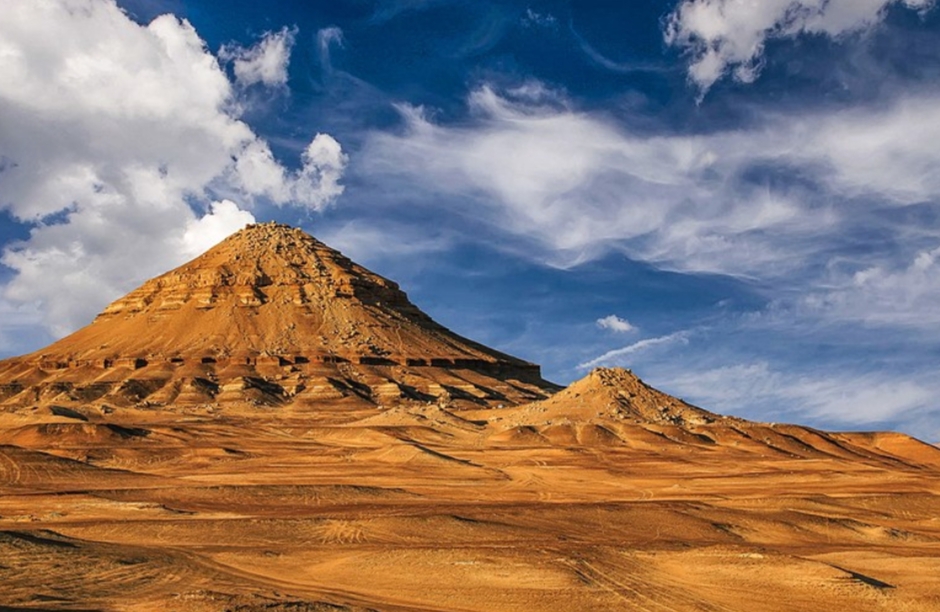 Day 2 - Camping In El Agabat Desert
After breakfast, depart for the – Black Desert drive towards the small Bedouin village El Hez then where you have a chance to relax in one of Bahariya's " then continue to visit  – Crystal Mountain- and the beautiful site of  El Agabat Valley in time to magnificent sunset and explore the area Set up Bedouin Campsite Enjoy dinner around the Campfire. under the stars ' Bedouin tea and enjoy each other story '
We will Arrange for you a private transfer service from your hotel in cairo or giza to Bahariya 
The  4×4 Jeep car Safari Tour
meals lunch ~  hot Dinner ~ chicken BBQ ~ next day, Breakfast ~ Mineral water during the tour ~ Fruit, hot and soft drinks
English Guide ~ sand board  ~ Sleeping needs  ~ Tent ~ Mattresses  ~ Blankets ~ Sleeping  ~ Full Camping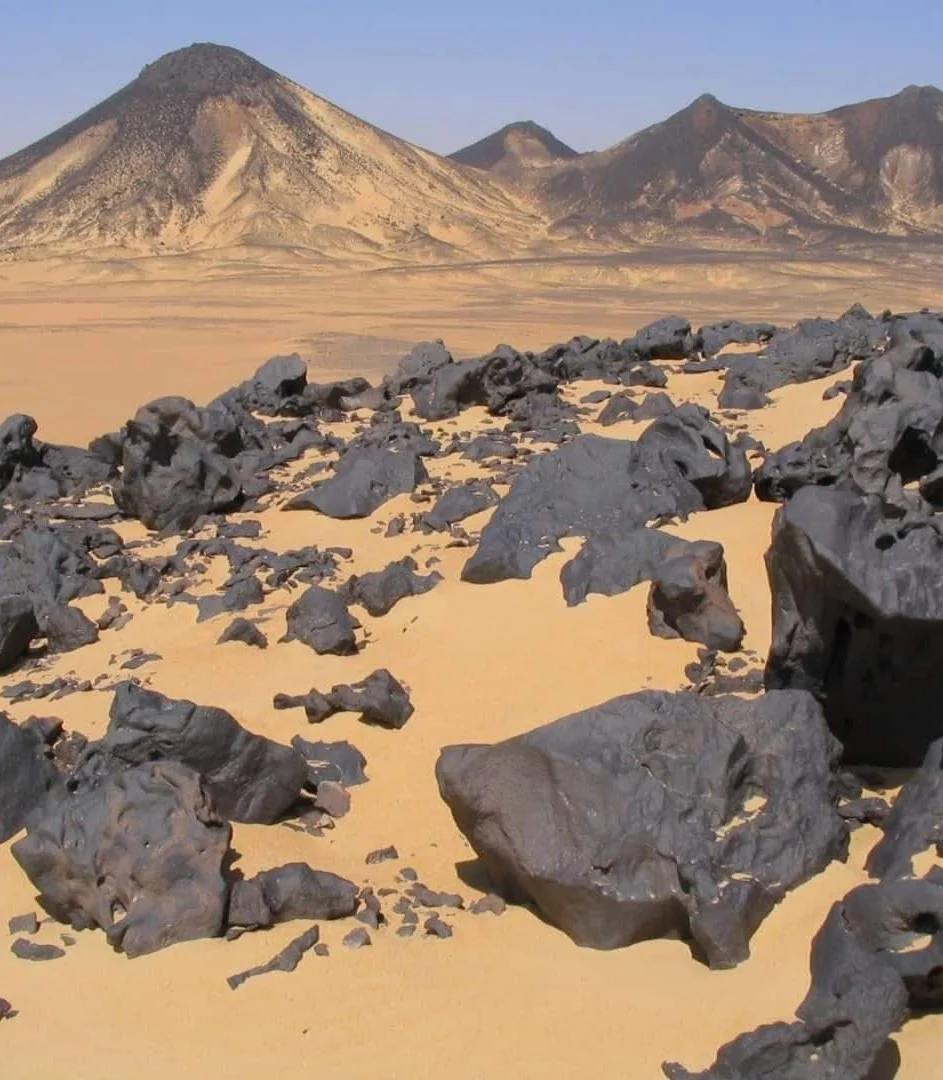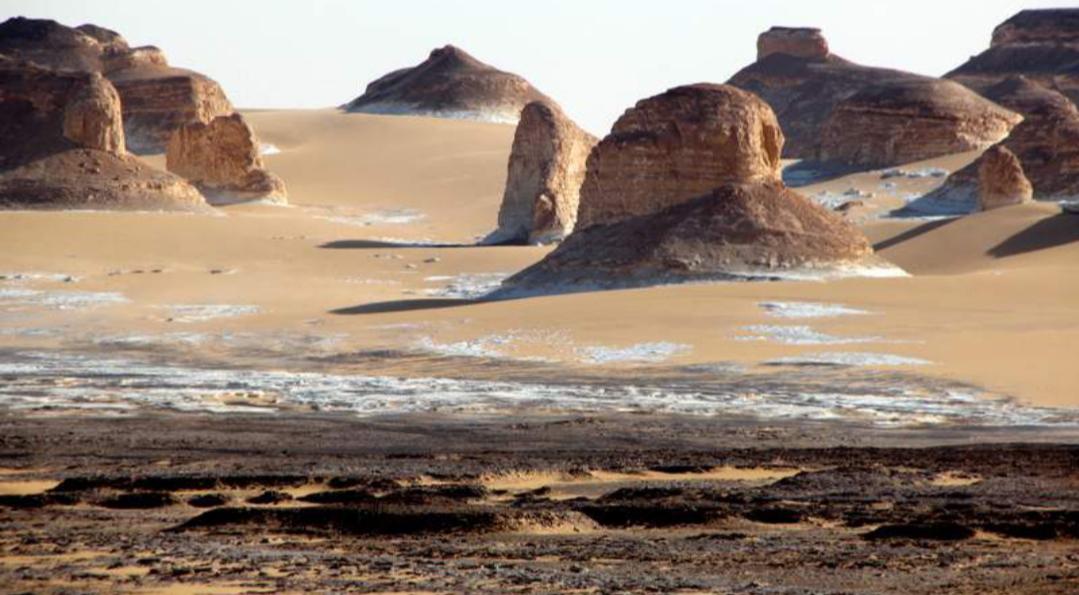 Day 3 - Camping In New White Desert
After breakfast, explore the El Agabat and its limestone formations – Magic Springs – Big Valley – Small Valley – Ain Khadara – and will have lunch and continue to – Old White Desert – New White Desert for Sunset and explore the area Set up Bedouin Campsite Enjoy dinner around the campfire. under the stars ' Bedouin tea and enjoy each other Story '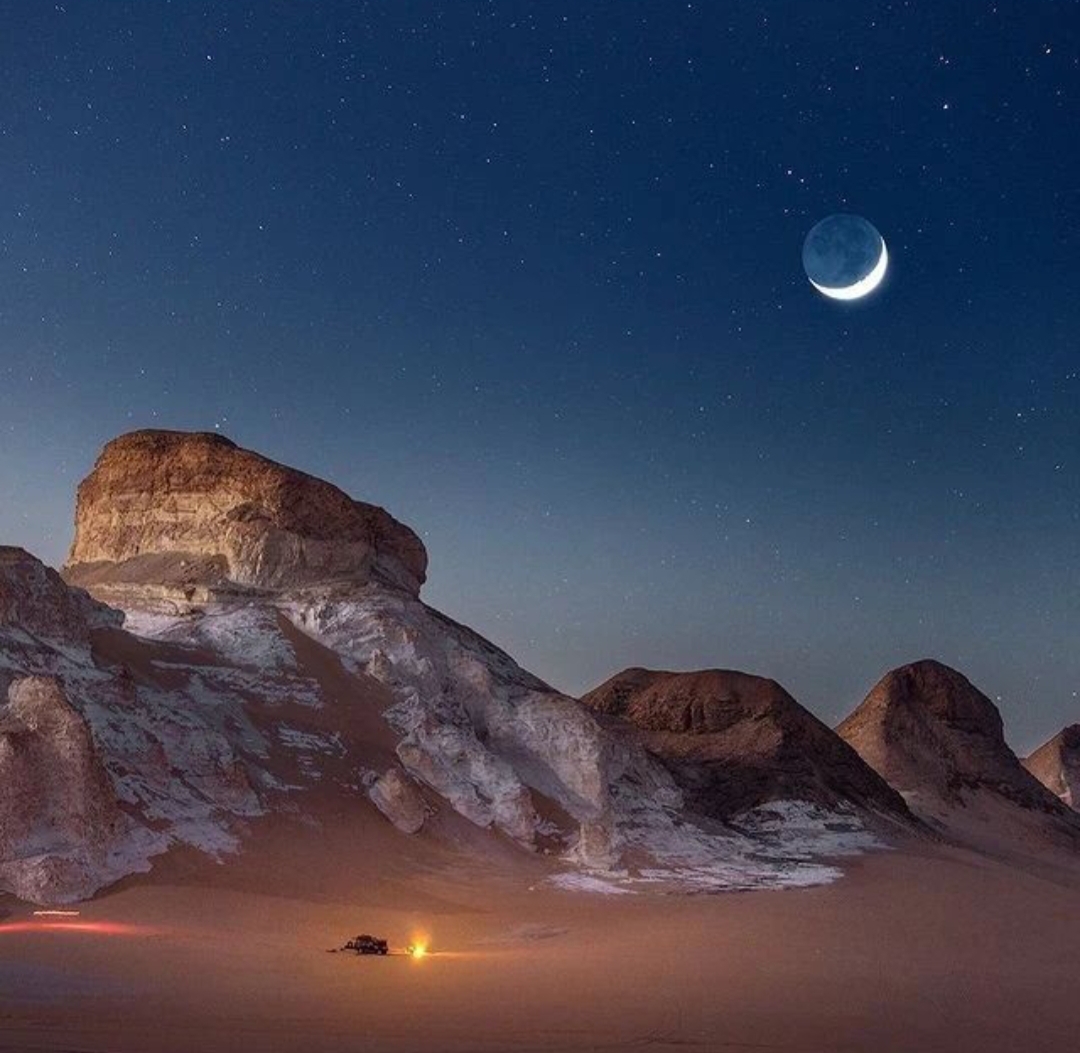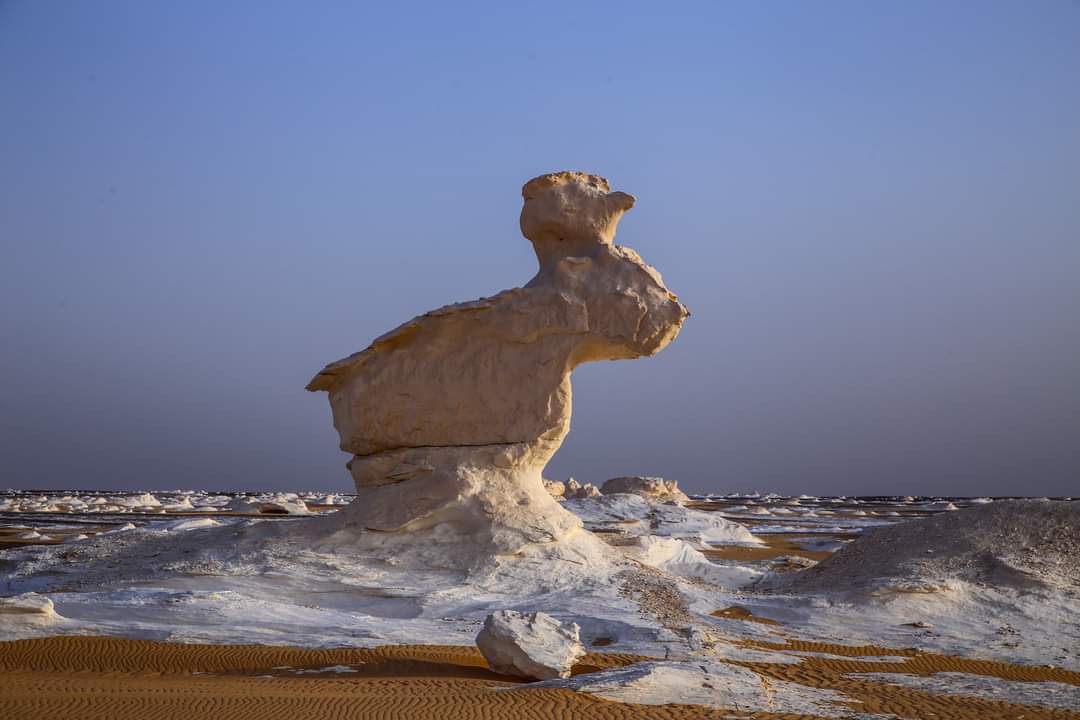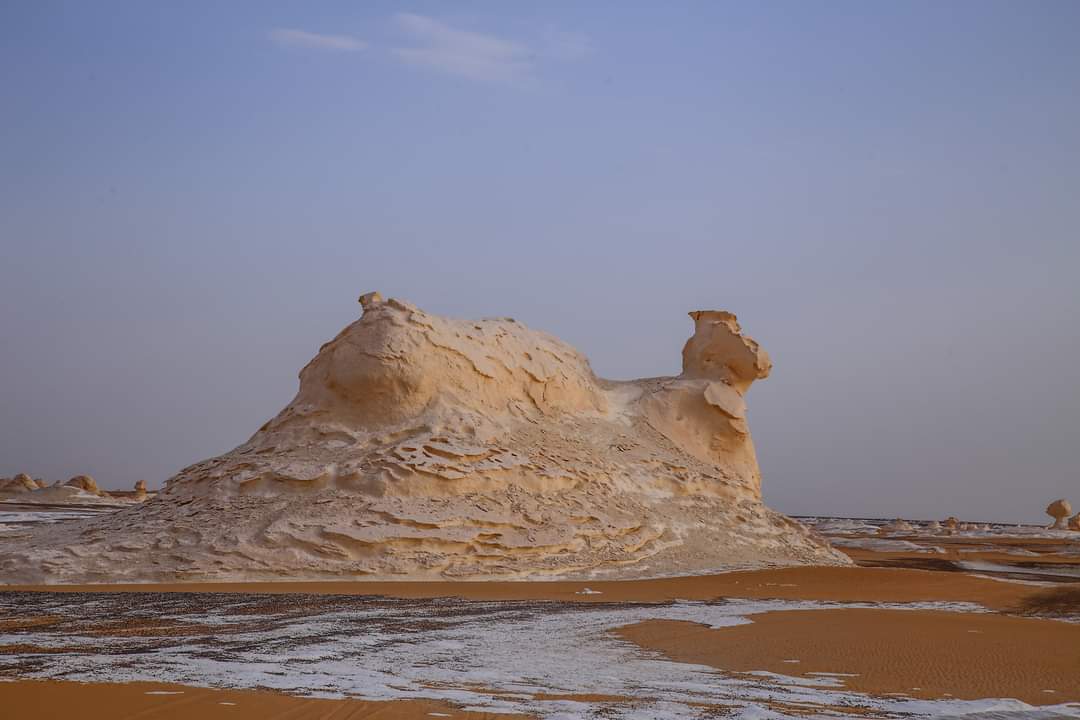 Day 4 - White Desert - Bahariya Oasis - Cairo
After breakfast, explore the New White Desert and its limestone formations – Hot water spring Return to Bahariya oasis and back to Cairo in the afternoon.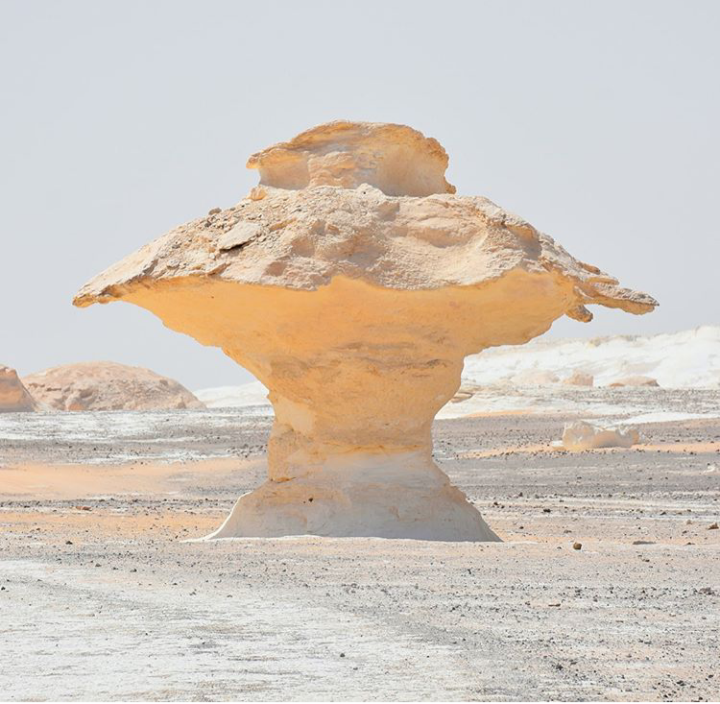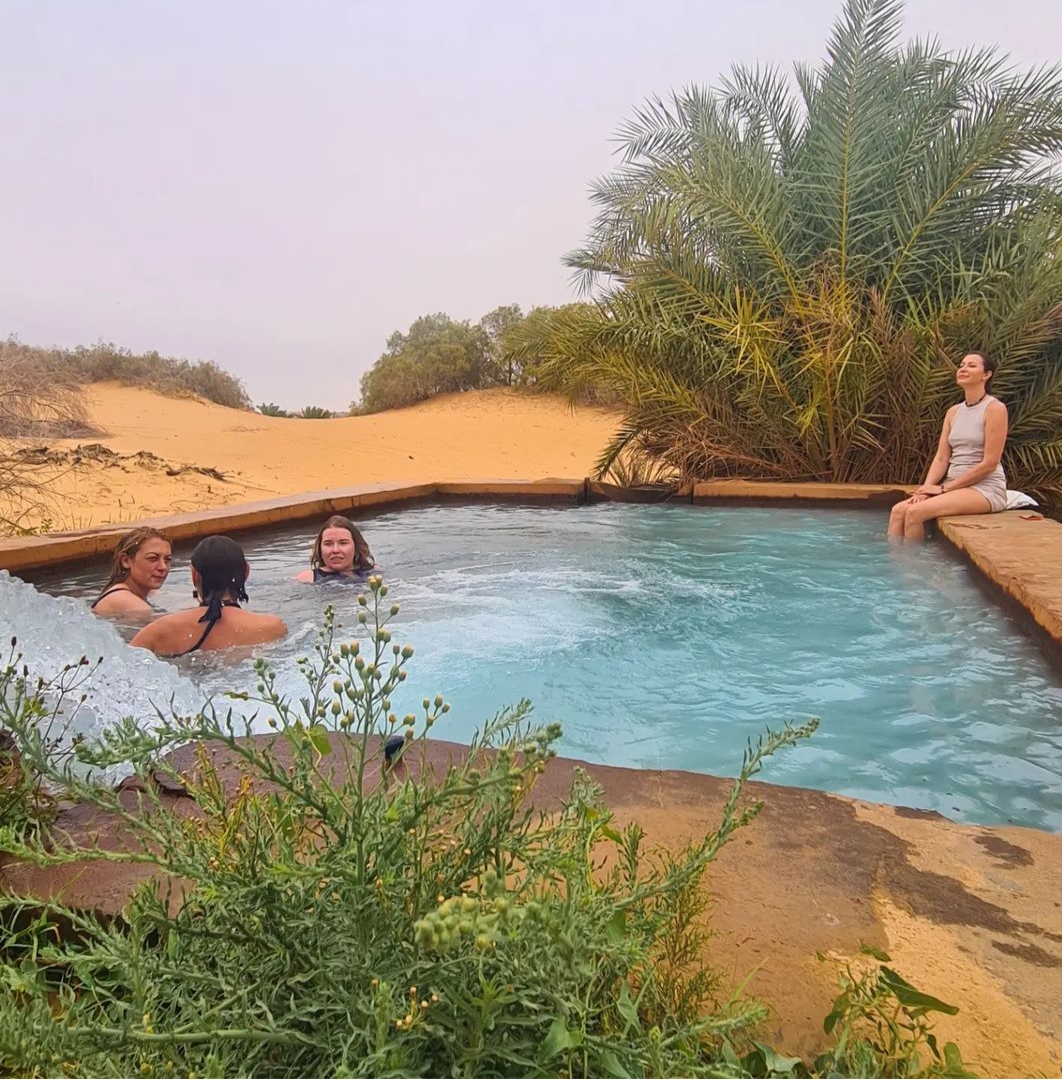 Pick-up and drop off services from/to your hotel 

‌Tours by private Jeep 4X4 to the White and Black Deserts

Desert camping for one night

‌English speaking driver

‌All camping equipment and tents

‌All meals (breakfast, lunch, and dinner)

‌Beverages including mineral water and tea
Tips fpr the staff
Entrance fees to the National Park of the White Desert 
 Alcohol drink
  Marketing shop
Pick Up / Drop Off  From Cairo Airport
ADVICE FROM WHITE DESERT TOUR
White Desert Tour is a popular tour operator in Egypt that offers a variety of tours to the country's most iconic destinations. They have been operating for over 20 years and are well-known for their high quality services and excellent customer service. The company has gained an impressive reputation among travelers, with many recommending them as one of the best tour operators in Egypt. 
When it comes to advice from White Desert Tour, there are several things you should take into consideration before booking your trip with them. Firstly, they offer discounts on certain packages so make sure to ask about these when making your reservation. Additionally, if you're looking for something special or unique during your trip then be sure to let the team know as they can tailor-make itineraries according to individual needs and preferences. Finally, always read through all of their terms and conditions carefully before signing up – this will ensure that everything goes smoothly during your holiday! 
Overall, White Desert Tour provides great advice when planning a vacation in Egypt – whether it's regarding accommodation options or activities available at each destination along the way; they can help make any journey unforgettable! With their extensive knowledge of local attractions plus unbeatable prices on package deals – there's no better choice than White Desert Tours if you want an amazing experience while exploring this beautiful country!