White Desert Tour - 3 Days From Cairo To White Desert & Bahariya oasis In Western Desert
Enjoy  your Days Tour to the White Desert and Bahariya Oasis from Cairo, Explore the Black desert, Crystal Mountain, and Enjoy unspoiled nature, include One-night Camping in the white desert. The white desert is one of the most Beautiful Places you can Ever see in Egypt Western Desert
Desert safari camping is a great way to explore the beauty and tranquility of the desert. It's an experience like no other, where you can take in stunning views of sand dunes and star-filled night skies while enjoying a unique adventure in nature. Desert safari camping offers travelers a chance to get away from it all and reconnect with nature. 
The first thing that comes to mind when thinking about desert safari camping is the incredible scenery that awaits you out there on your trip. The vastness of the open sand dunes stretching as far as your eyes can see will leave you mesmerized, while watching wildlife such as camels or gazelles roam around adds another layer of excitement to this already exciting journey! You'll also be able to enjoy breathtaking sunsets over beautiful oases filled with palm trees – perfect for taking some amazing photos! And if you're lucky enough, maybe even spot some rare species like Arabian leopards or hyenas during your stay! 
Finally, what makes desert safari camping so special are all those little moments spent by yourself under clear night skies full of stars or relaxing by an oasis listening only birdsong – these are truly priceless experiences that will stay forever engraved in one's memory! In addition, most campsites offer activities such as horse riding which allow visitors not only learn more about local culture but also have fun doing something new at same time!. So if looking for an unforgettable adventure off beaten path make sure consider going on Desert Safari Camping – it'll surely become one best trips ever taken !
Desert Safari Camping  it's most important and beautiful nature reserve in the world, which is the western desert in Egypt, the most beautiful country in the world. Egypt has many tourist places and wonders that scientists have been unable to explain. 
And of course the cherry on top of the activities in the White desert is " Camping ". Spending the night in a Million Star hotel is such an amazing experience that no one should miss. just you , your sleeping bag and the stars, those little twinkling lights billions of them right there above you will draw a smile of satisfaction on your face. The sound of silence around you will hit your soul so hard making you feel so energized and alive. As the sun sweeps slowly and gracefully, it will wake you up to the most graceful scene. The vast white area reflecting the shades of Orange and red will make your heart melt. In addition to that you will enjoy of course a Bedouin night that you have never dreamt of, the Bedouin songs, the camping fire along with the Delicious Bedouin food served that will make your day for sure
The White Desert is not only strange in its color, but it has wonderful sand formations that increased its beauty, which resulted from a sand storm in the desert several centuries ago, which turned the sand into a white clay paste and created strange sand formations in it, especially that huge chalk rock, and it transformed the desert as a result.  To what is considered an open museum to study the desert environment, geography, fossils and wonderful wildlife 
The calcifications of the White Desert were formed over 80 million years ago, and their calcifications are of a unique quality called karst, which is a very ancient geological phenomenon.  Different that has become her area
Western Desert of Egypt Full Camping
Day 1 - Cairo - Bahariya Oasis - White Desert
Cairo Depart early in the morning at 7am to Bahariya oasis about 360 km west Cairo takes about 4 hours then arrived in Bahariya oasis will Have lunch our camp and continue be 4×4  visit the- Black Desert – drive towards the small Bedouin village El Hez then where you have a chance to relax in one of Bahariya's " then continue to visit – Crystal Mountain and the beautiful site of El Agabat – in time to magnificent sunset and explore the area Set up Bedouin Campsite Enjoy dinner around the Campfire. under the stars ' Bedouin tea and enjoy each other story  .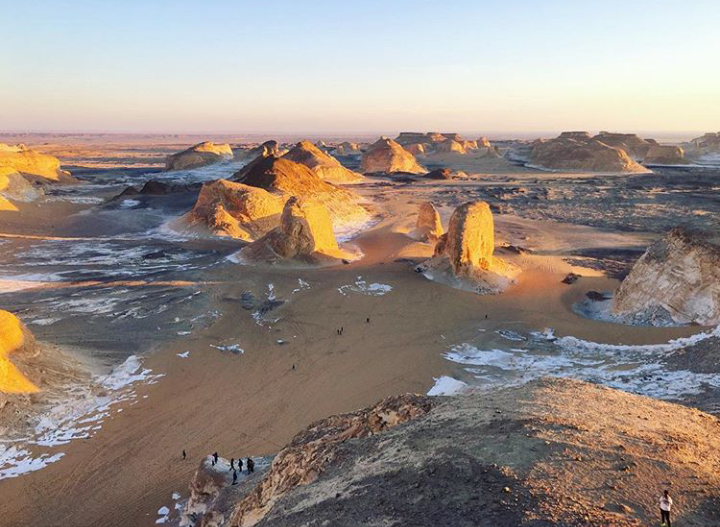 Day 2 - Camping In Desert
After breakfast, explore the El Agabat and its limestone formations – Magic Springs – Big Valley – Small Valley – Ain Khadara – and will have lunch and continue to – Old White Desert – New White Desert for sunset and explore the area Set up Bedouin campsite Enjoy dinner around the campfire. under the stars ' Bedouin tea and enjoy each other story '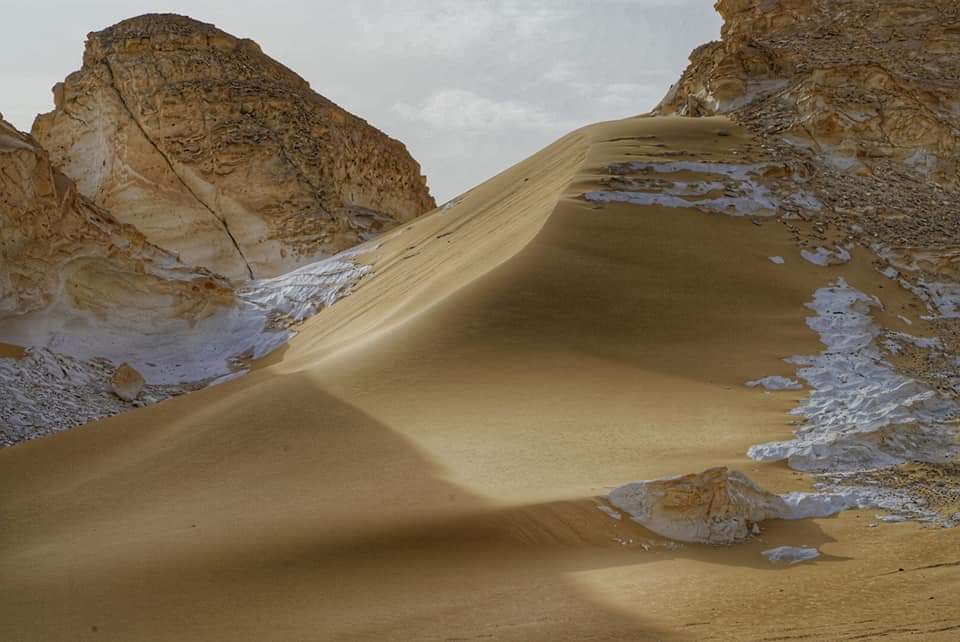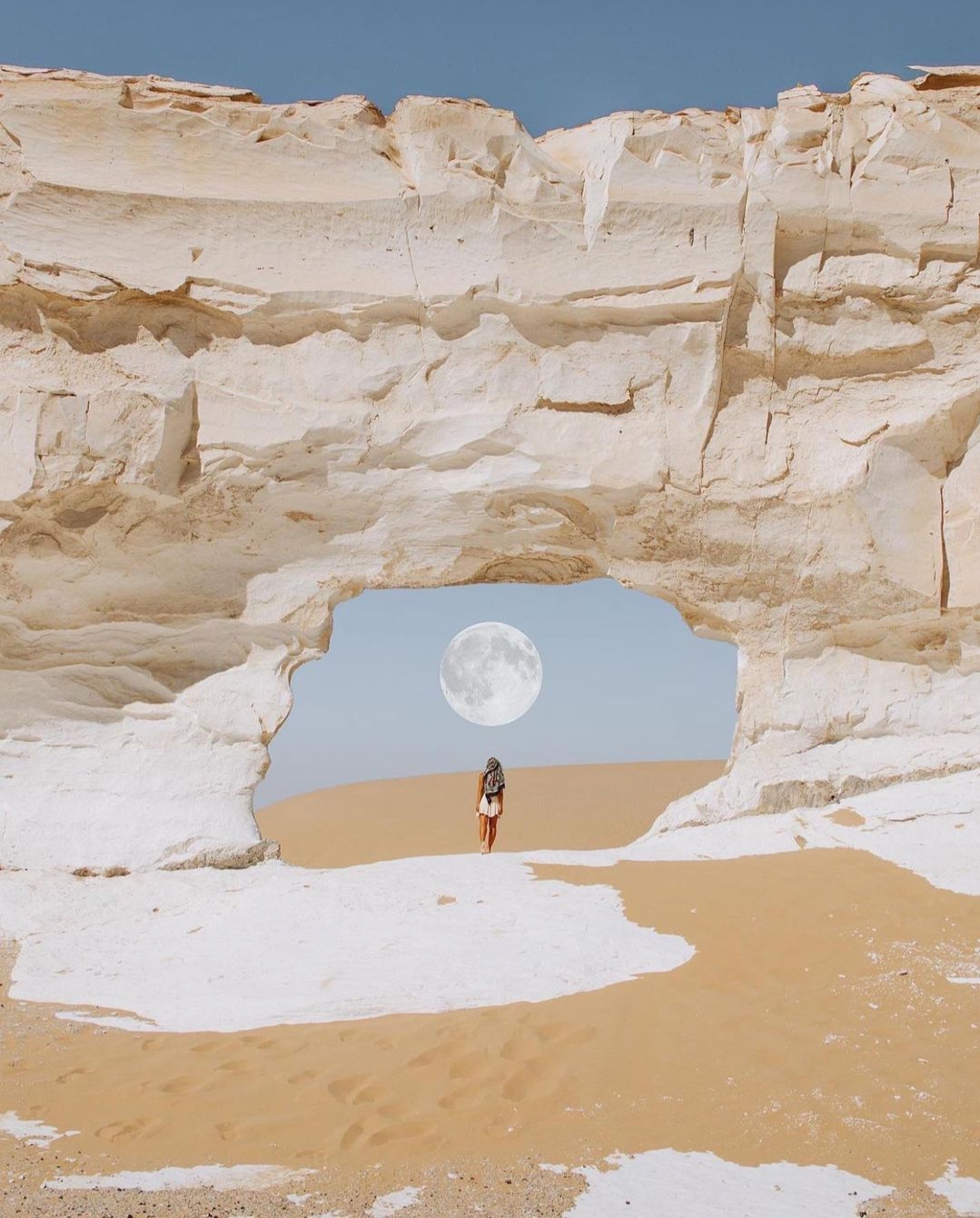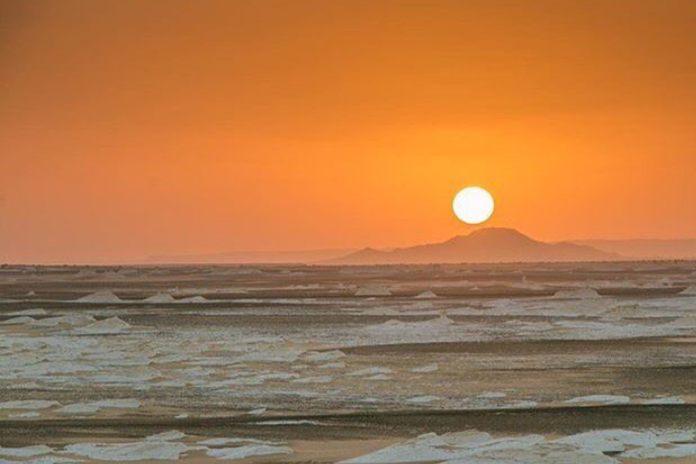 Day 3 - From Bahariya Oasis To Cairo
After breakfast, explore the New White Desert and its limestone formations – Hot water spring Return to Bahariya oasis and back to Cairo in the afternoon.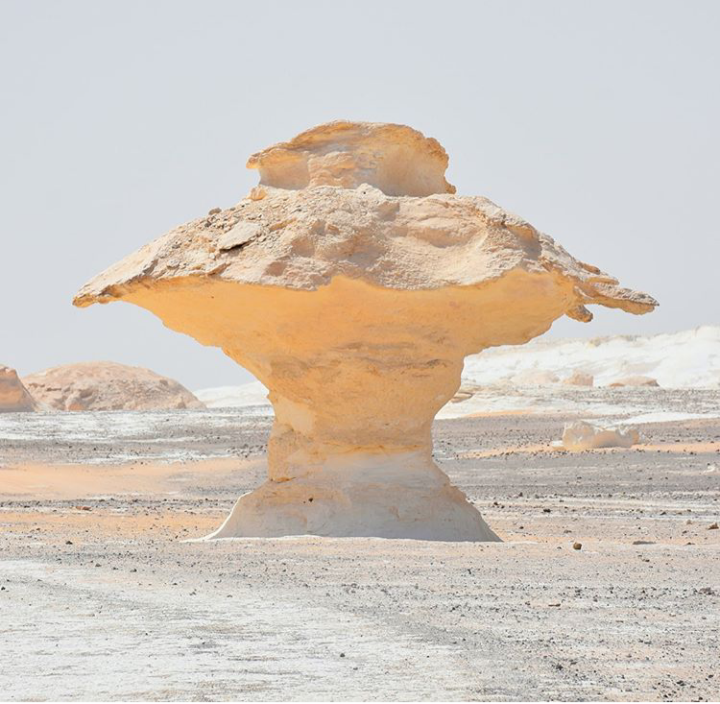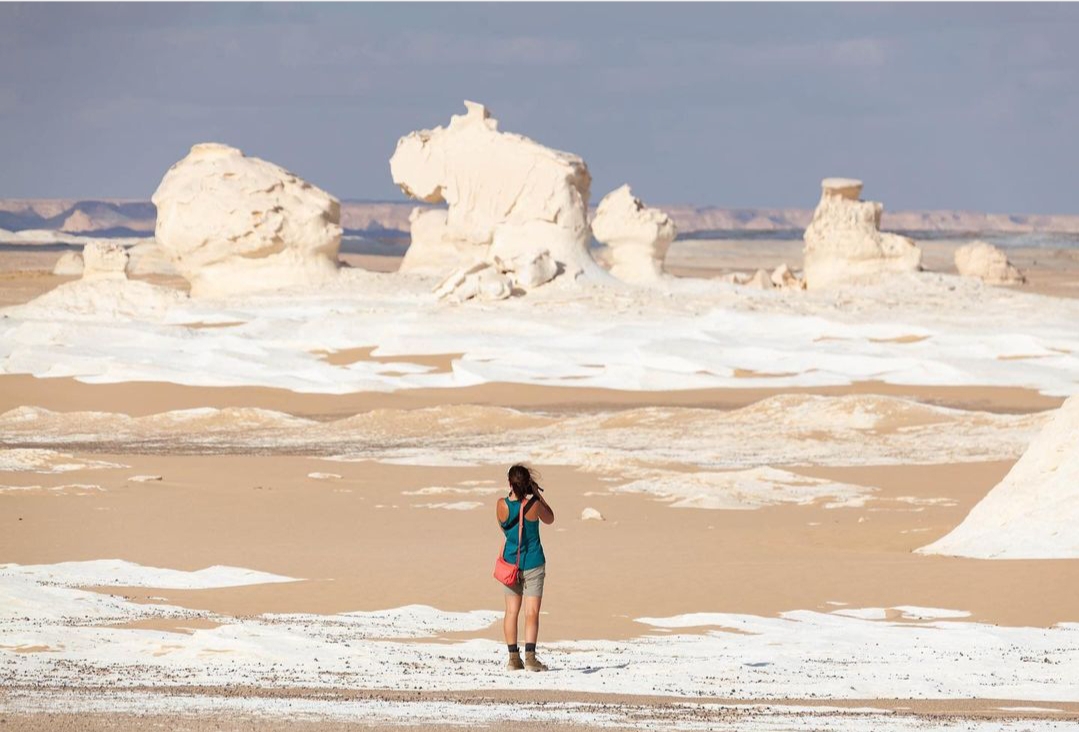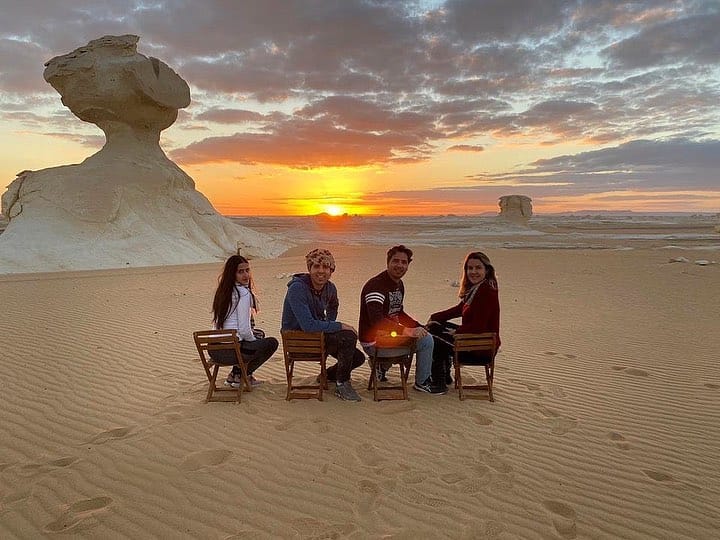 We will Arrange for you a private transfer service from your hotel in cairo or giza to Bahariya

The 4×4 Jeep car Safari Tour

meals lunch ~ hot Dinner chicken BBQ ~ Breakfast ~ Mineral water during the tour ~ Fruit, hot and soft drinks

English Guide -sand board ~ bSleeping needs ~ Tent ~ Mattresses ~ Blankets ~ Sleeping ~ Full Camping
Pick-up and drop off services from/to your hotel 

‌Tours by private Jeep 4X4 to the White and Black Deserts

Desert camping for one night

‌English speaking driver

‌All camping equipment and tents

‌All meals (breakfast, lunch, and dinner)

‌Beverages including mineral water and tea
Tips fpr the staff
Entrance fees to the National Park of the White Desert 
 Alcohol drink 
  Marketing shop
Pick Up / Drop Off  From Cairo Airport
White Desert Tour  is here to provide support to Travel Lovers and make sure our customers will get unforgettable Memories and Moments while visiting Egypt and even after return, as you'll find unbeatable Activities for all ages and interests, so whichever tour activity you are thinking we help you select your destination and tailor it to match your budget and travel style with the best facilities and standards, Quality is our top priority and your satisfaction is our aim.